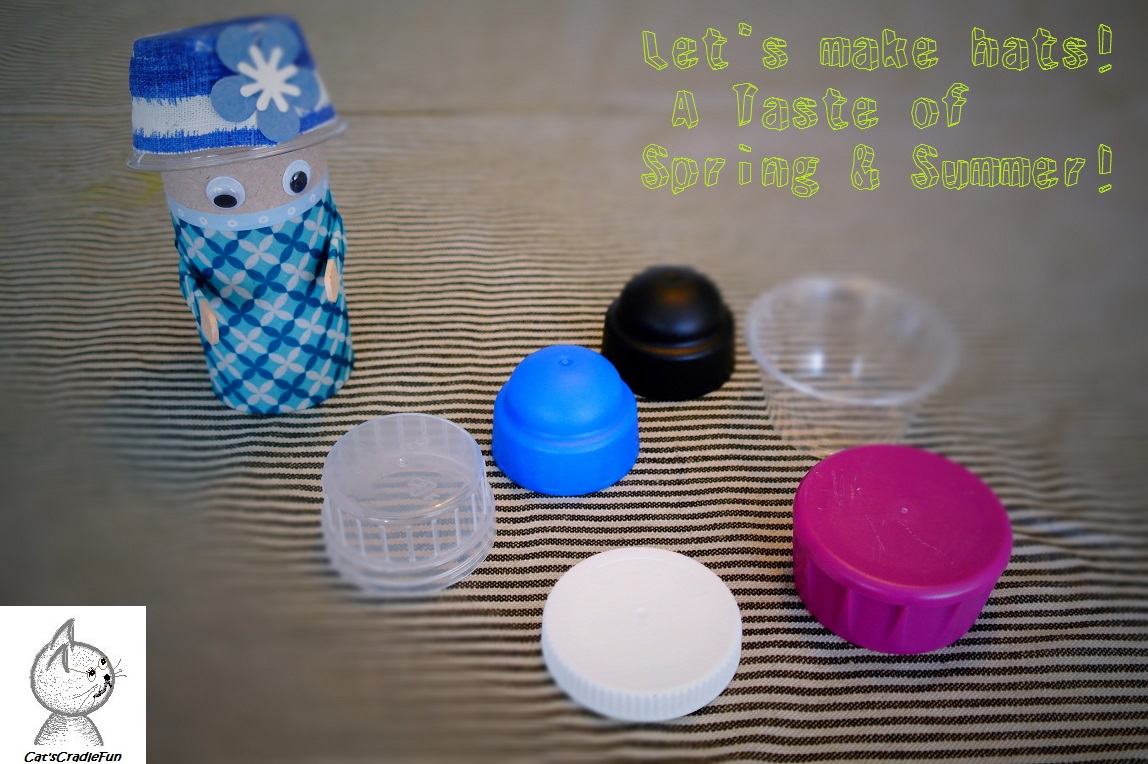 We are surrounded by interesting shapes of PET bottles and caps everyday.
It is very easy to find a lid with a size that matches a kitchen or toilet roll.
(see more) for a more detailed image. Let's have fun and play
---

Preparation:
Paper tube (kitchen rolls,toilet rolls), Wood Craft Ice Sticks
Interesting shape of PET bottle caps (Laundry detergent caps) and lids.
Belt hole puncher or gimlet (tool)
Craft glue or Hot Glue (Glue gun)
Wiggly eyes (if you like) or Beads
Your choice: You can create with Color craft papers, fabric, felt, or deco tapes or Duck Laminate Peel and Stick Shelf Liner
---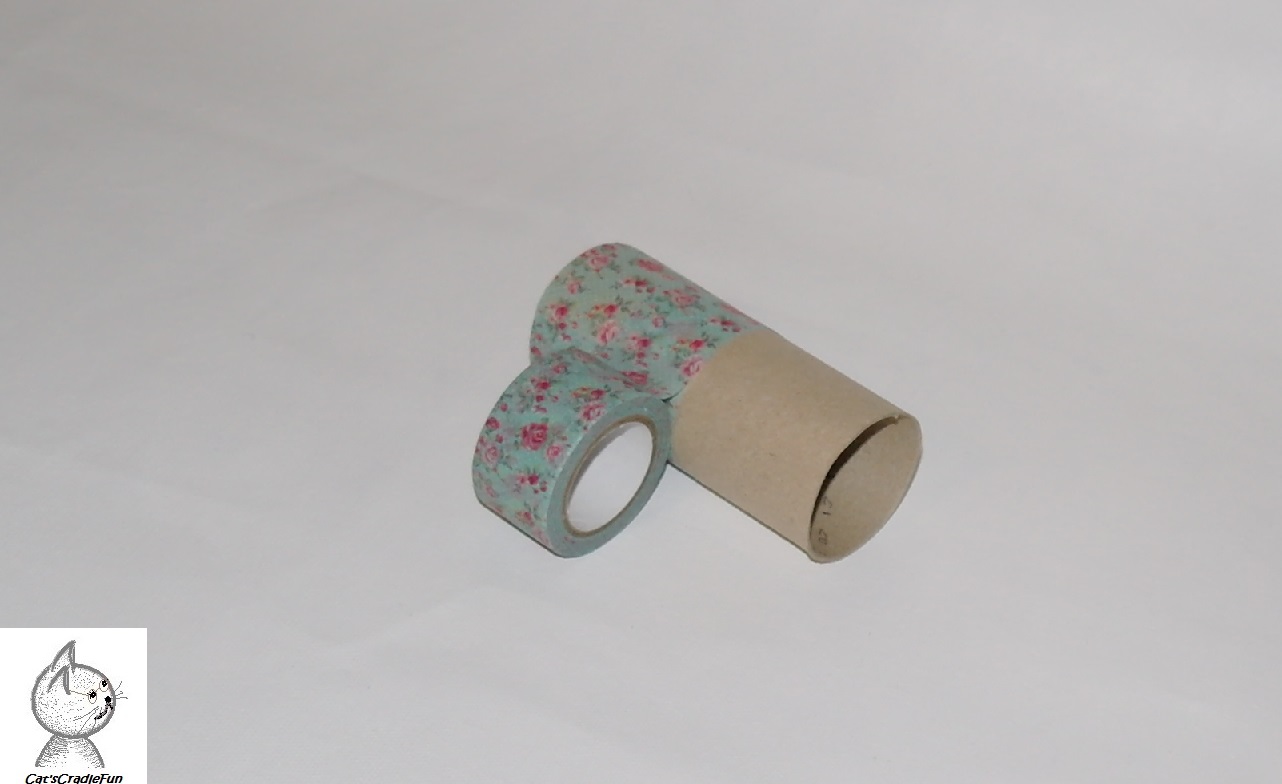 Roll ¾ of the deco tape onto the tube. Use ¼ of the roll for the figure's face. Use popsickle stick for arms. (see more)
Peel & Stick Fabric Wallpaper, Duck Laminate Peel and Stick Shelf Liner are also useful.
---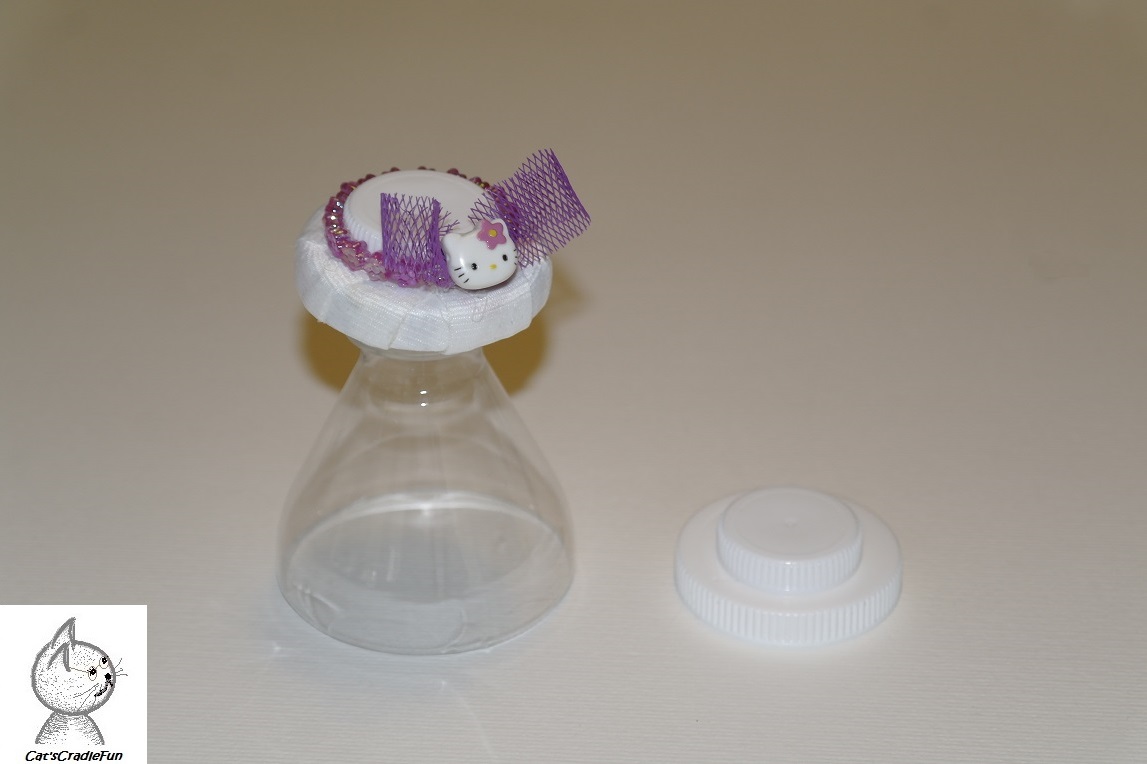 Church hat for young lady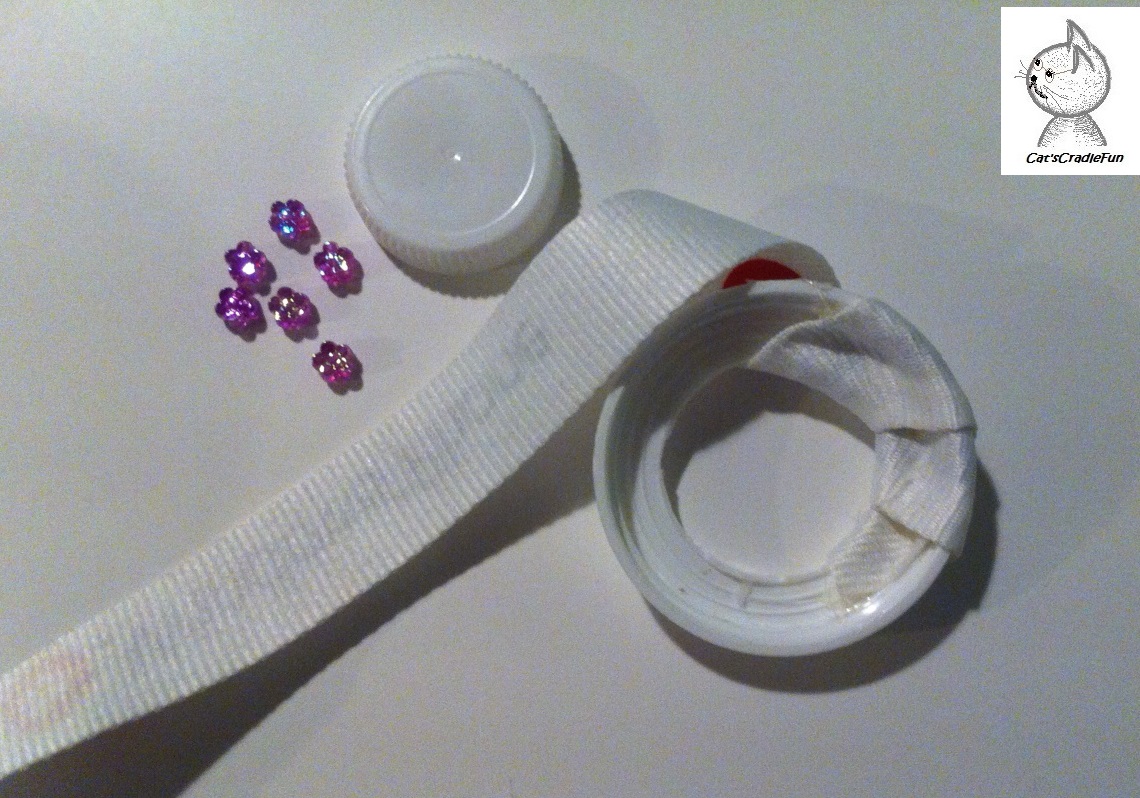 Cut the lid of the tablet container into a donut shape and wind it up while fixing the ribbon.
(narrow width is recommended) Let's decorate with beads etc.
---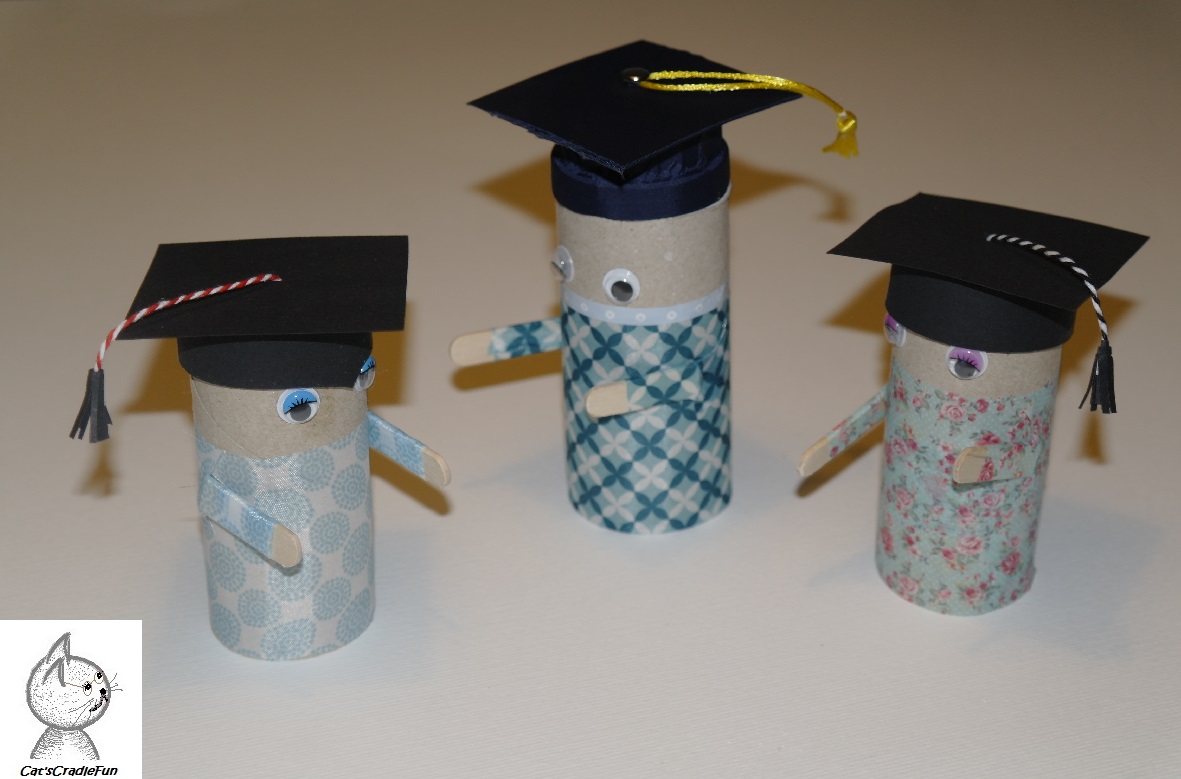 The Square Academic Cap, Graduate Caps.
Back to Top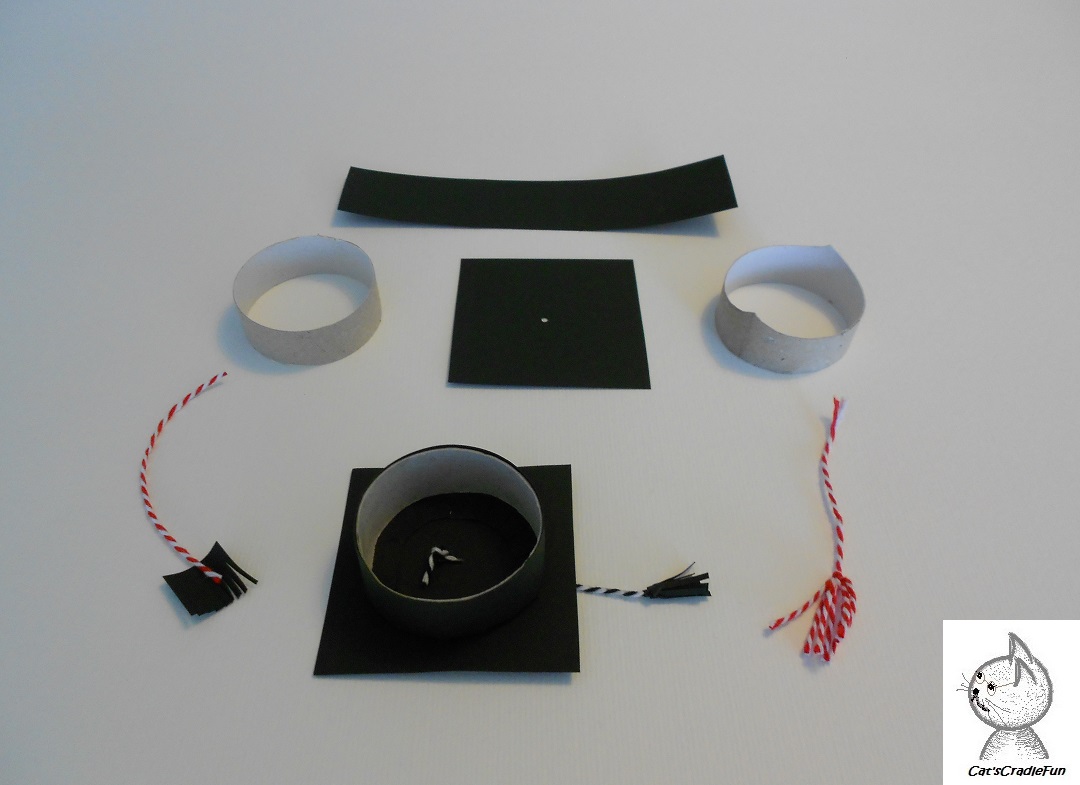 Two kinds of square academic hat: Cut a paper cylinder slightly larger than the fuselage to about 2 cm width.
The right crown (middle right) is a little bit sharp. (see more)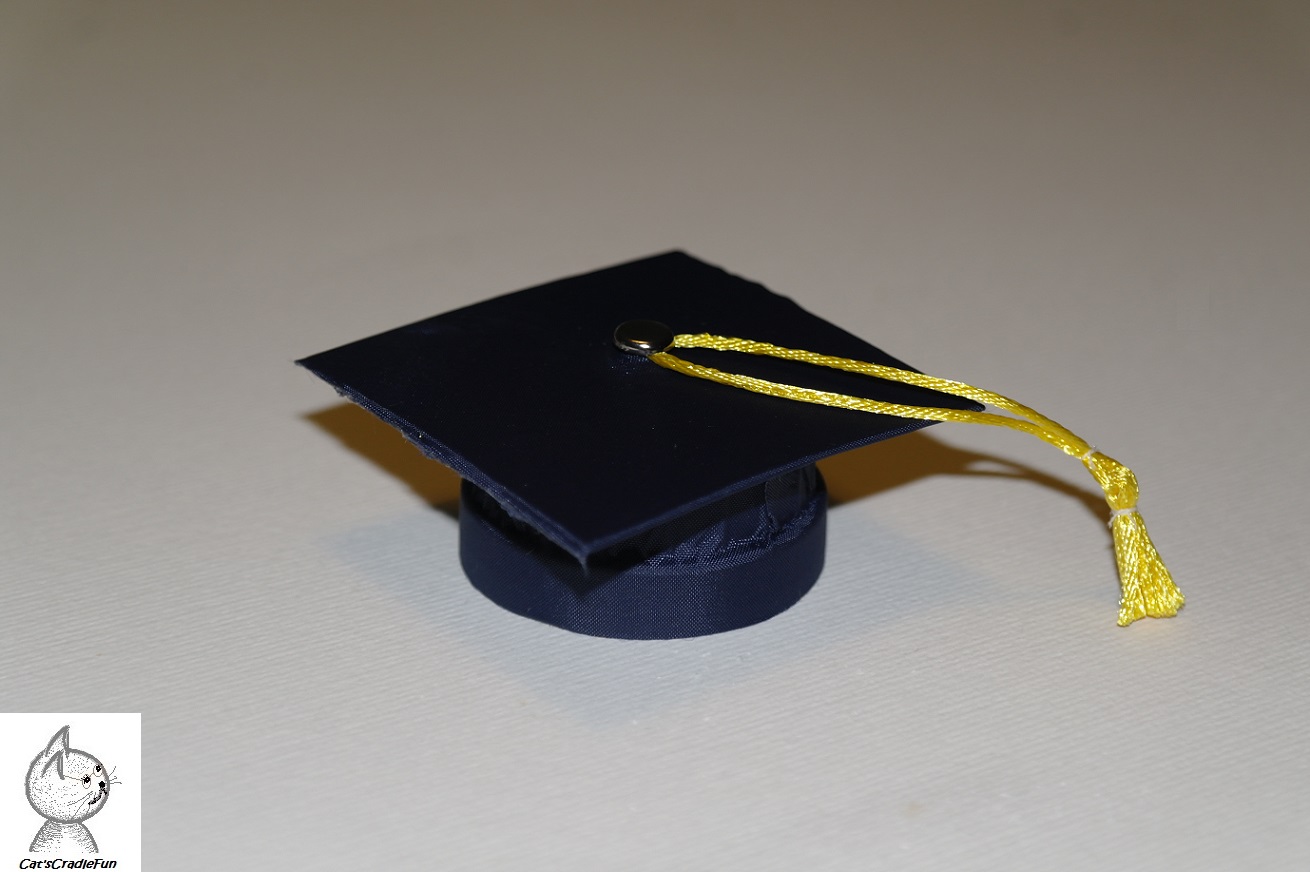 Cut the soft plastic (plate) to about 5 cm square. And cover it with an adhesive sheet.
Attach the tassel when putting the pin through the wrap cap and rectangular plate with the clasp
I've attached a tassel of gold with a kumihimo braid. (see more)
Fun fact: The top part is called a "mortar board" and came from Plastering work by masons to hold mortar.
---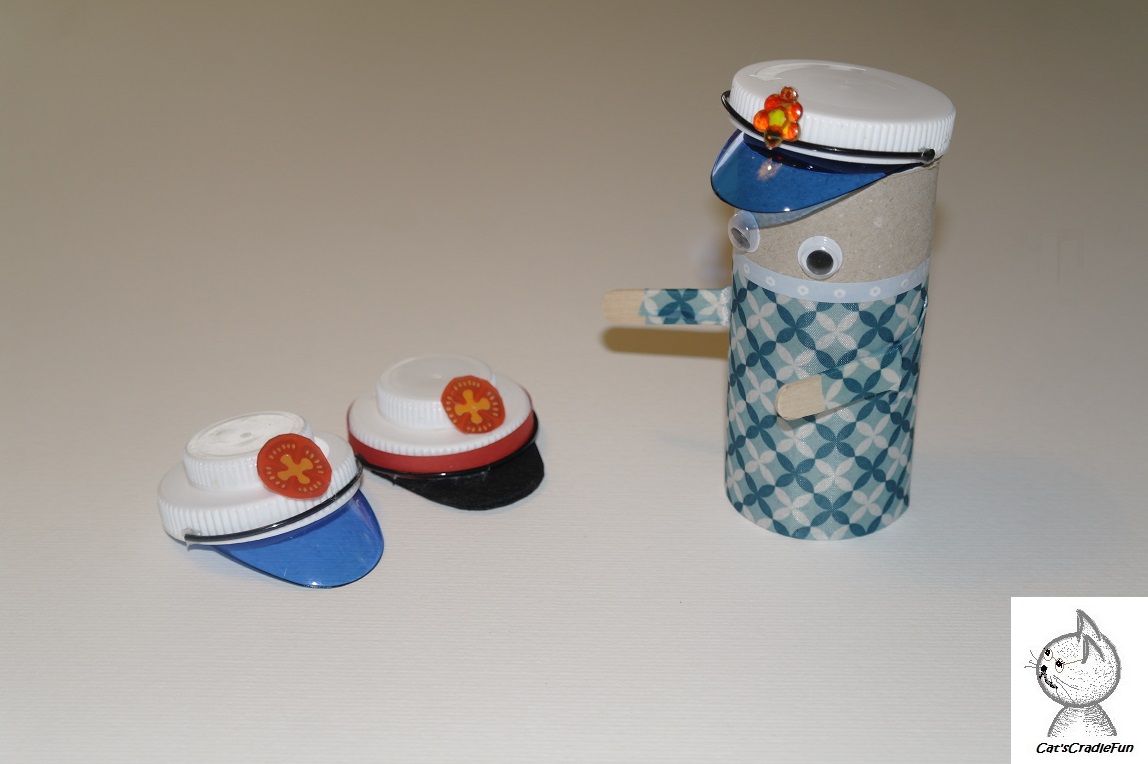 These are Scandinavian high school Graduation Caps. Looks like a (Popeye's) Yachting cap to me.
Don't you see young men and women wearing such studded hats when escorting in the Nobel Prize award at the ceremony?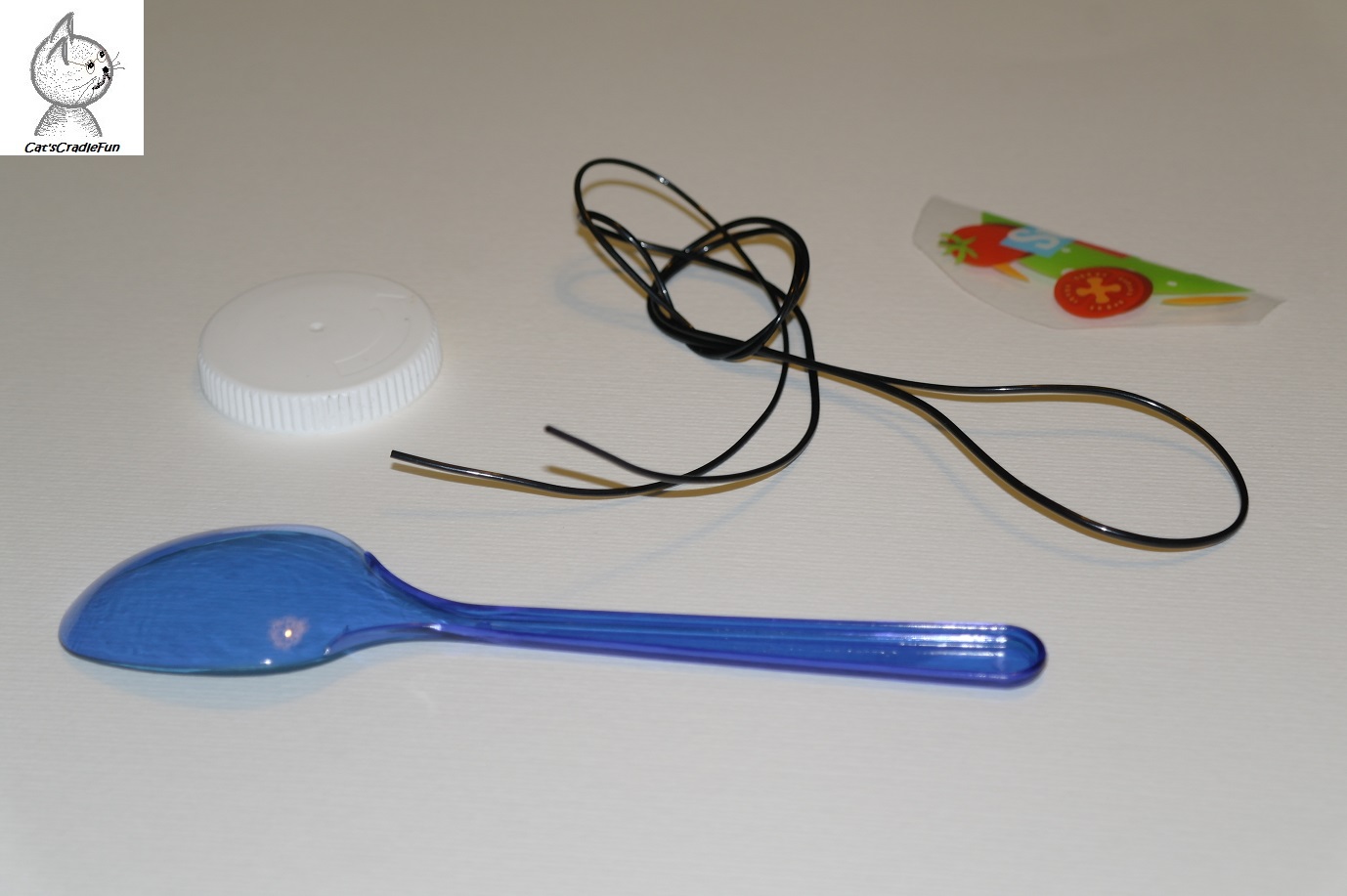 Plastic spoon, plastic string, some felt pads from chairs and doors (Red band - A brim of the hat)
Emblem ( Food sticks, cherry tomatoes packaging tray)
---
Thank you for seeing Cats Cradle and Fans, please come and enjoy the work with all of you.
---
Extra!
Viking girls hat & Beanie hat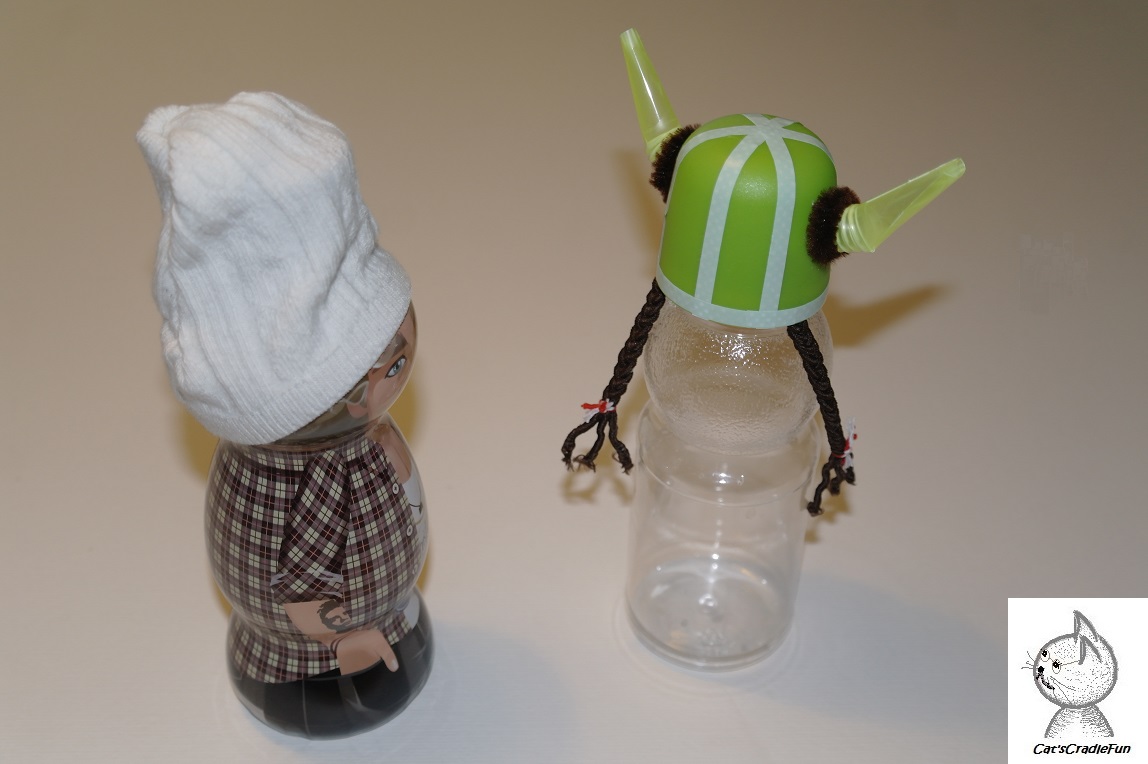 Deodorant cap, large straws, elastic hair band, pipe cleaner. decor tape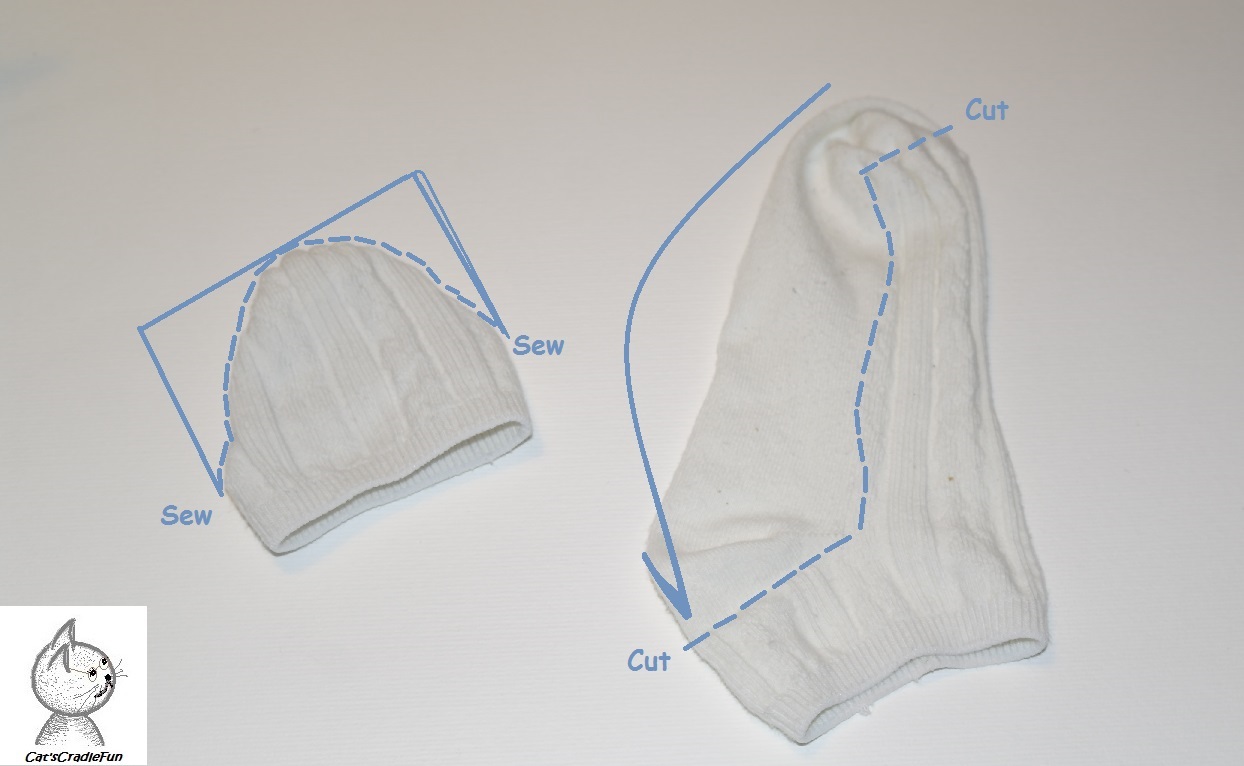 A small sock can become beanie hat. I used the Cable Knit Pattern side for front.
Sew the toe part and heel part together.If you have small socks you can make a beanie hat. (see more)
Cut off extra parts so that the pattern you want goes to the front.
Sew the toe portion and heel portion from the inside. Square and triangular shapes are your choice.
---