日本語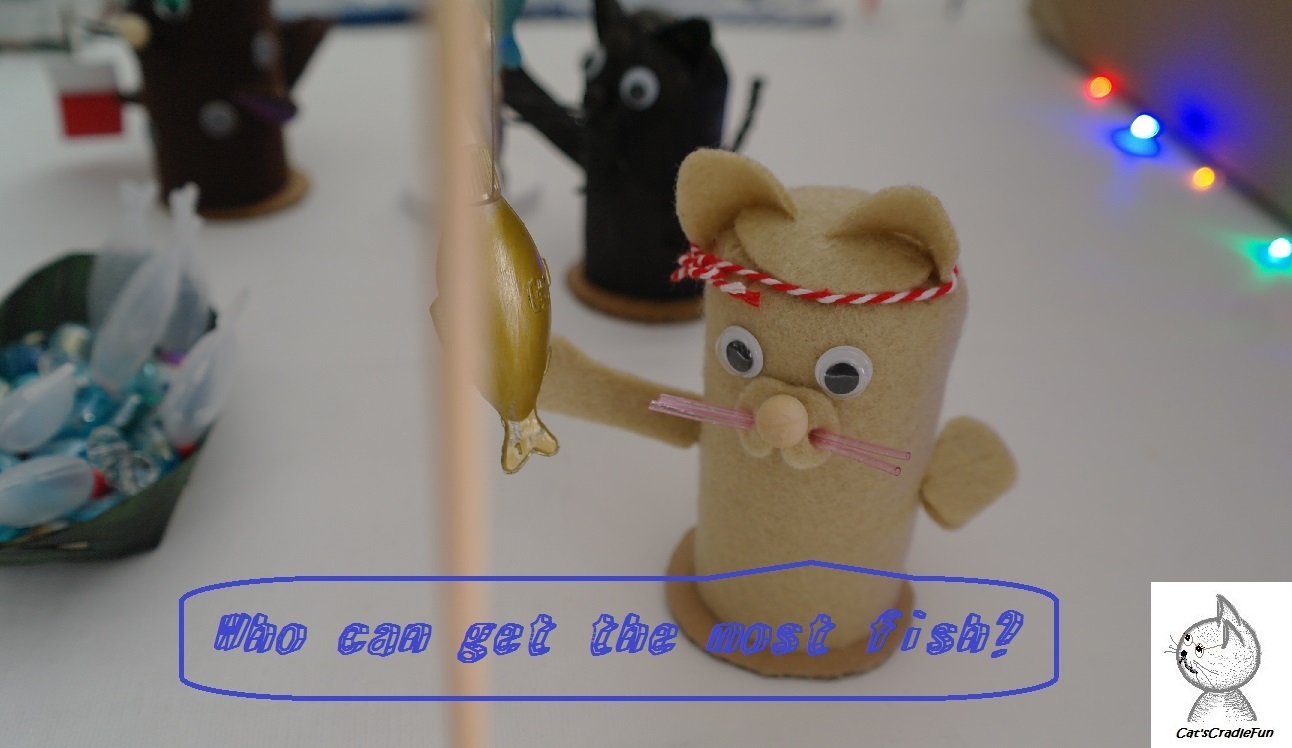 Cute friends who love fish. Throw up those arms quickly and get the fish.
(Made with wire, the Paper tubes have rolling hands. Let's make some homemade toys!)
These toys are made from everyday household items.
Let's use the same method of my previous work to make a toy with arms - using a wire through a paper roll - that spin like a
professional swimmer's crawl.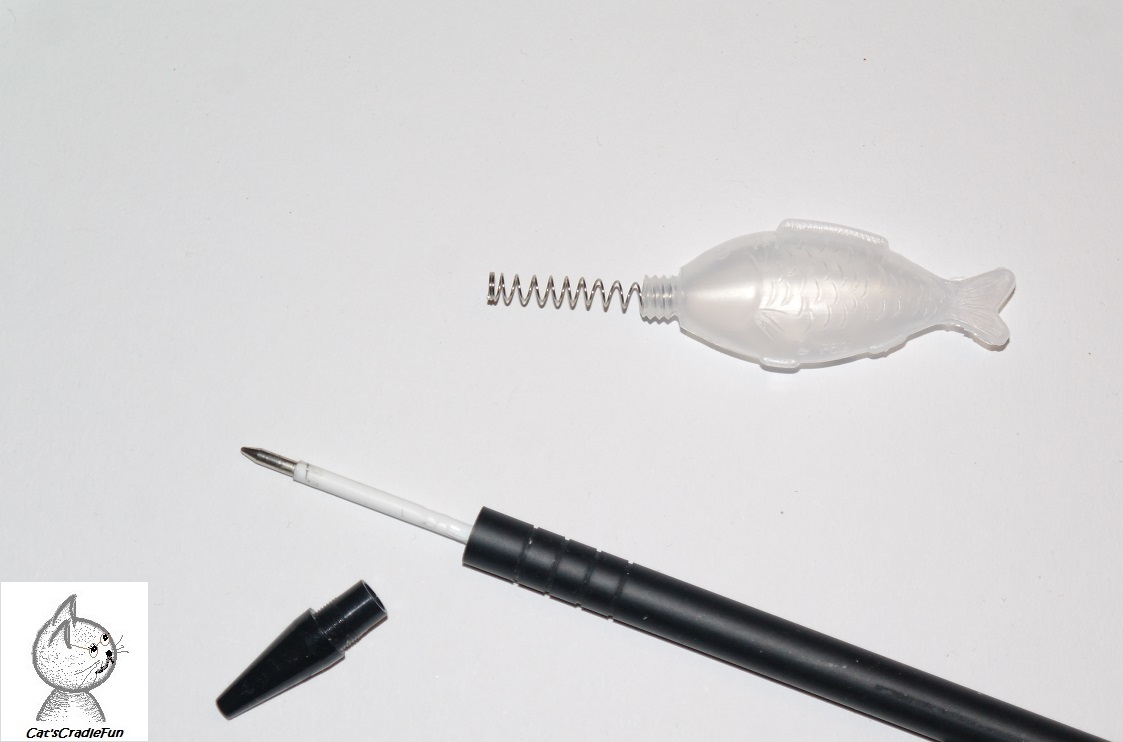 Insert a spring - from a knock-type ballpoint pen - into the mouth of a fish-shaped soy sauce pouch (Tarebin).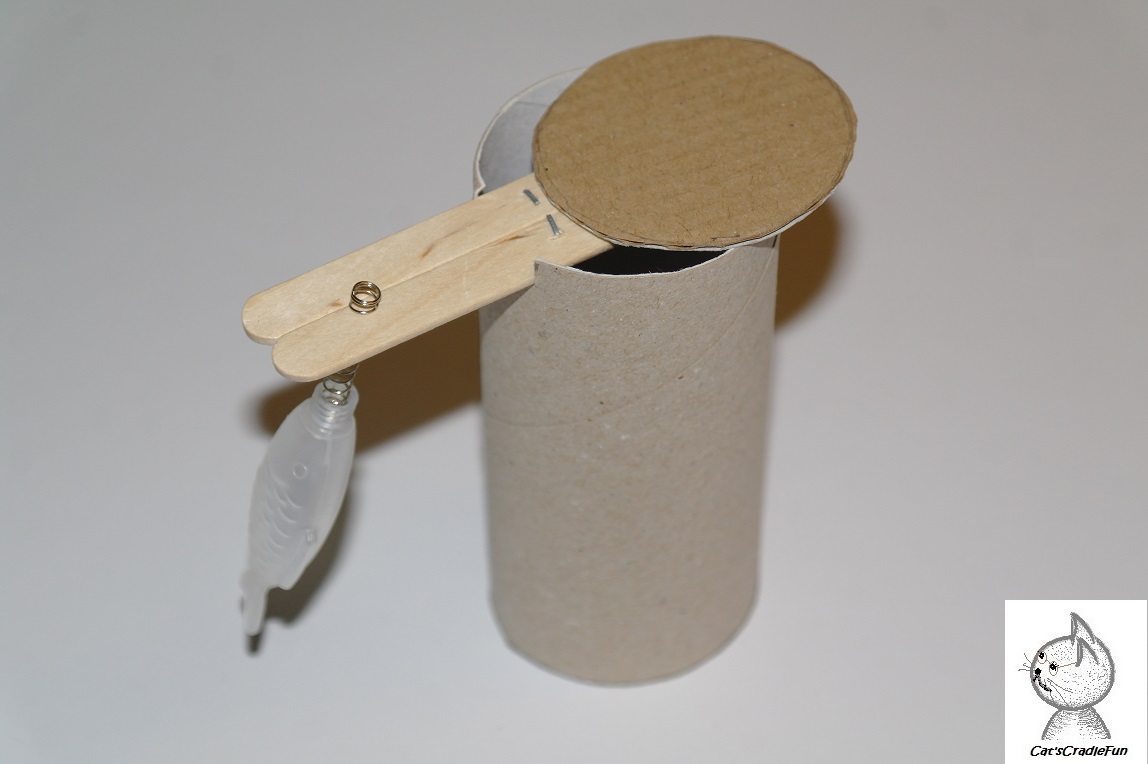 It was fixed to another paper roll in order to hang like a speed bag.
I am trying to sandwich it with two ice sticks - the fish can be replaced with a rubber balloon.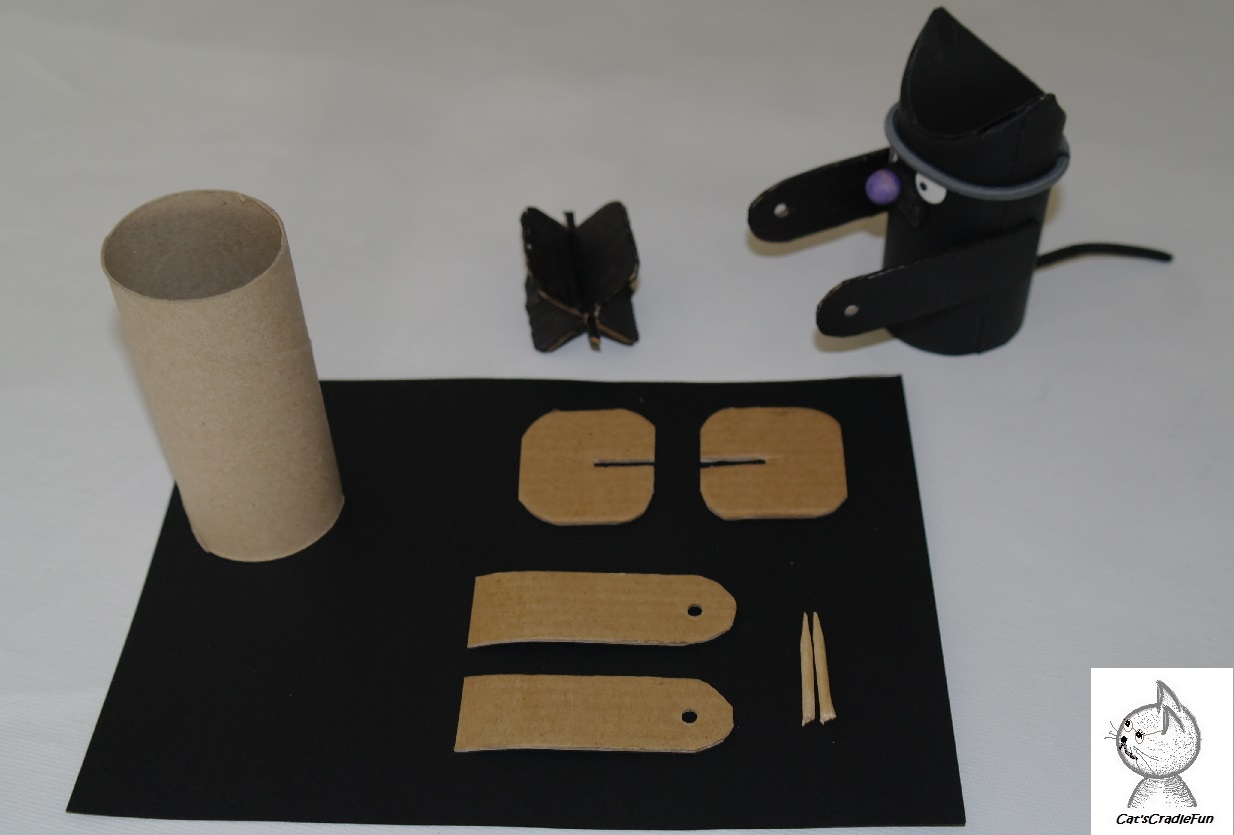 You can wind the body with colored paper or use felt fabric. Prepare roll tube and color paper
Use symmetric pieces of cardboard to make the 'watermill' that will be used for rotating blades and arms.
Make sure the watermill parts are on arms that are far enough away from the body so there is no jamming.
For the arms, it is better if they wrap around the body, to make the curve you can bend it with the end of a table or chair.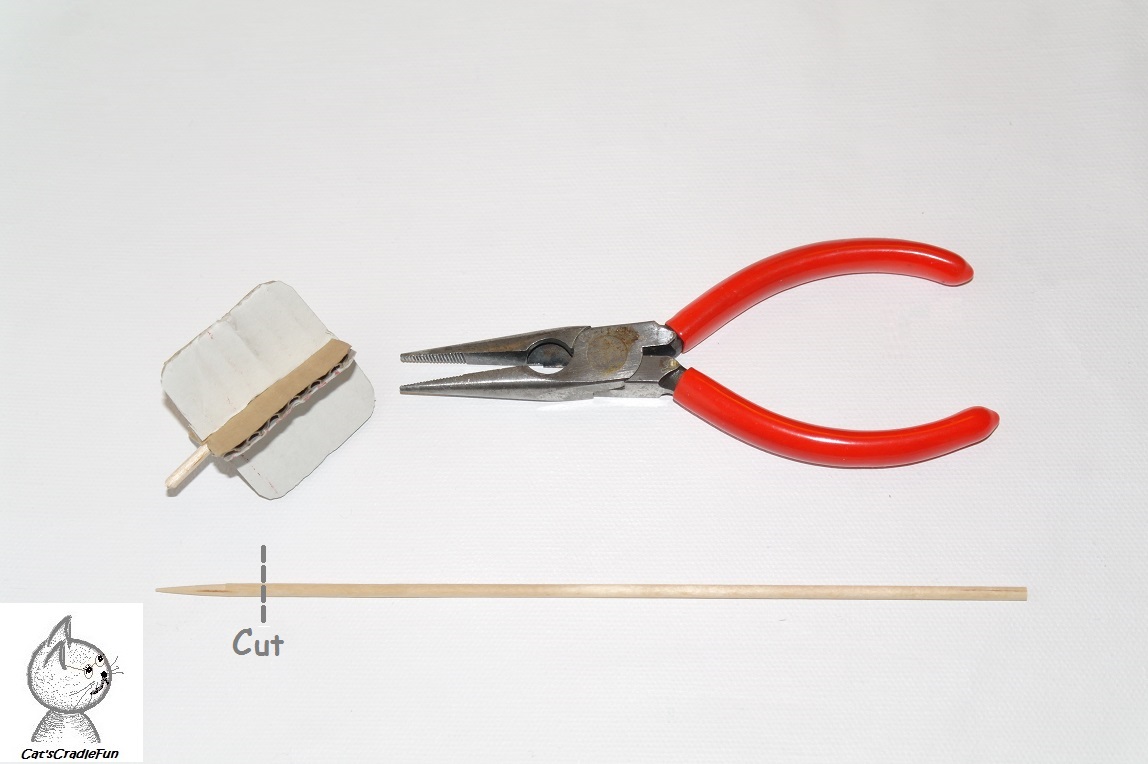 Two small square cardboards. Make incisions so they can fit into each other. (The size which does not hit the gap between the torso and the arm)
Shoot the bamboo skewer tip on the rotating feathers and glue it together.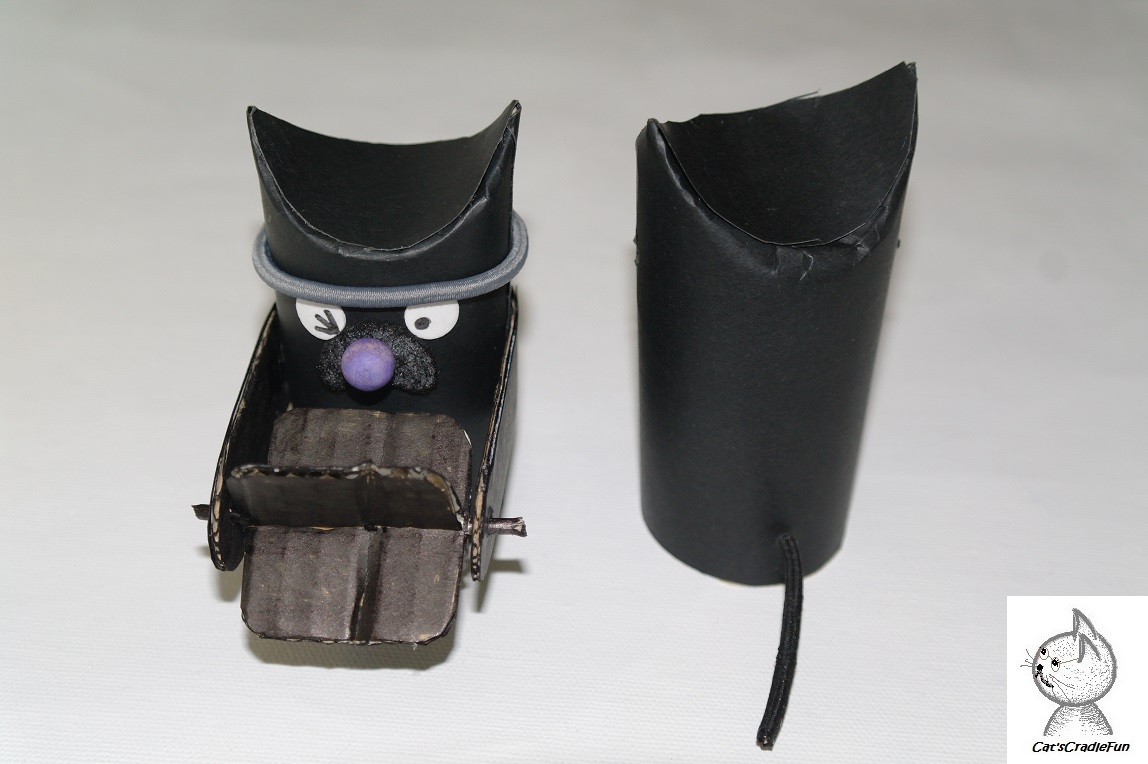 The space between the body and propeller is devised so that the rotating feathers can receive the air without
difficulty and rotate smoothly. Beards may get in the way, so if you want those make sure they don't jam.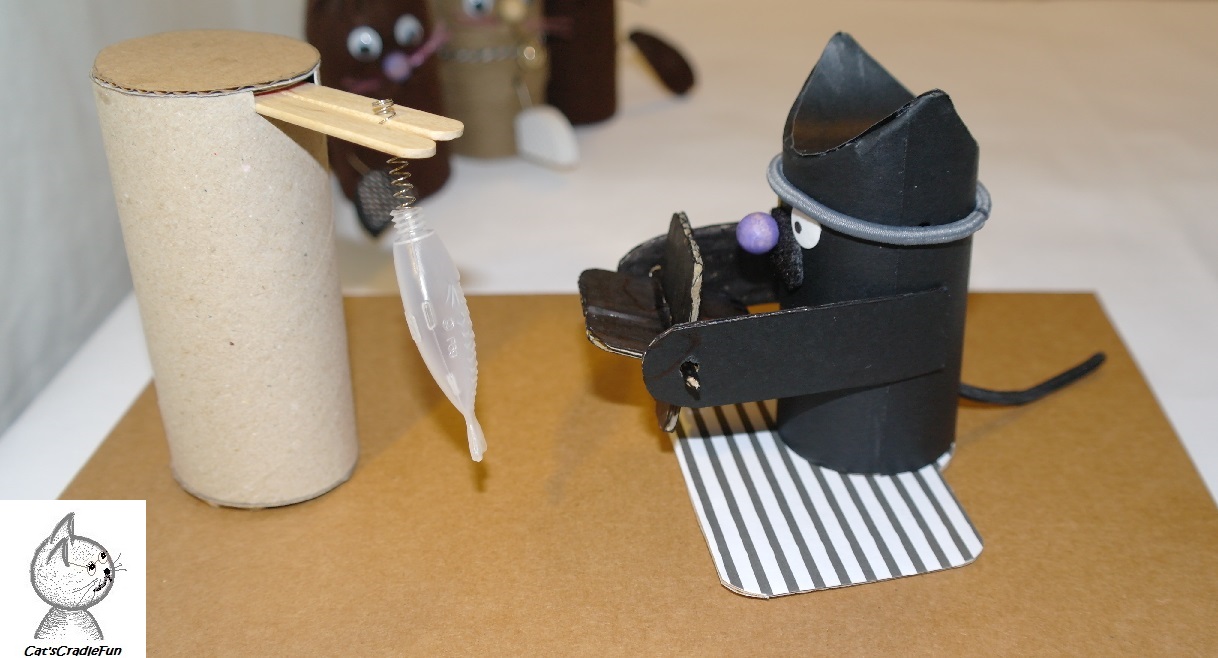 In order to prevent the player from collapsing from the action it might be necessary for them to have something to stand on.
Here I used a cap from a bottle with the same size as the roll, which can be fixed to the cardboard for stabilization.( ♠ )
Using an elastic band might fix the roll to the cap if there is a size difference.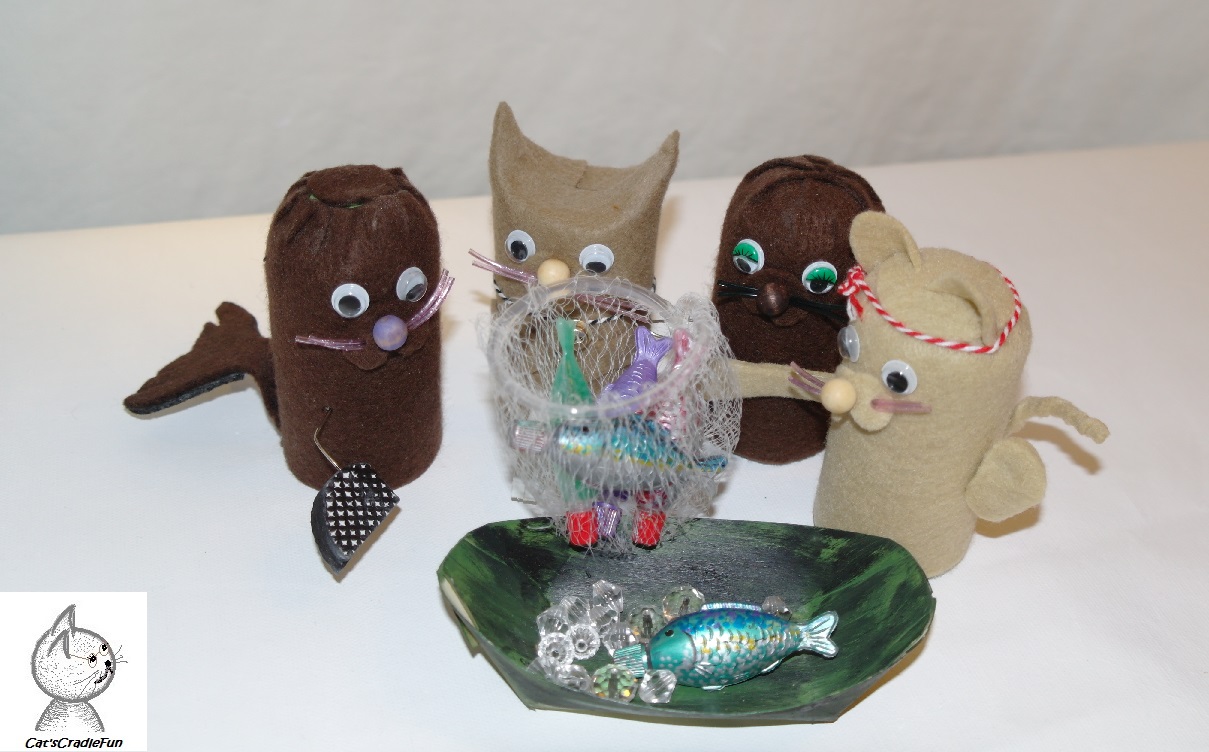 The animals here are from previous works "Let's get a pack and score a goal" with the idea of stretching the rubber cord and clip
Please enjoy our two kinds of figures: One with swinging movement of arms and one with a propeller rotating with blowing breath.
(Currently my technical skills only allows for figures with minor actions that barely paws at the fish, but I'll do my best to make technical improvements
in the future as well. If you would like to add some ideas, then please let us know and we can share them! (This email address is being protected from spambots. You need JavaScript enabled to view it.)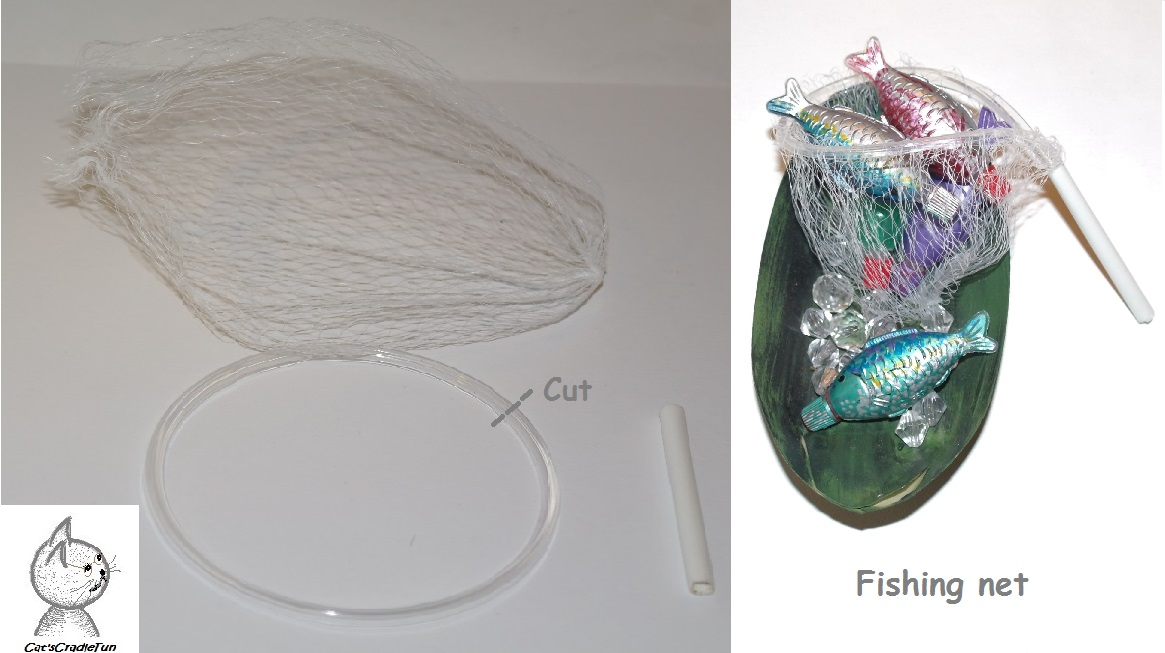 For the net:
Prepare a net (e.g. from a net of vegetables sold at supermarket), top rim cut off a plastic cup, strong hard straw OR the small happy birthday flag about 5 cm.
Cut the top rim off the edge of a cup and knead the net around it in a zigzag manner - then push the rim into the straw/flag to make the net on a handle
For the decorative fish: Apply color to a fish type soy sauce pouch with a permanent marker.
After painting the base color such as silver - then add a dots of a secondary color on top to give the feeling of scales.